Talent management systems have become diverse and complex, requiring deep integration with a host of incumbent and third party systems. Explore what it takes to dovetail a contingent workforce management partner into your business ecosystem.
The role of a talent ecosystem and why you need a partner to support it
The process of sourcing, hiring and managing a workforce has never been so difficult
Admittedly, the challenges of finding talent haven't been helped by a global talent shortage and the pace of technology evolution, making some jobs redundant and new roles emerge at a pace never seen before.
Complexities in talent processes have grown
This is owing to the increased used of contingent workers and the globalization of talent. For many organizations, this means up to 1 in 3 roles today are being fulfilled by an individual not employed directly by the business.
In response, organizations are opting to use a broader gamut of supplier partnerships and technology channels to find and manage their talent.
Innovations like social media marketing, online job boards and gig working task sites are making it simpler for companies to seek out their own talent, while hiring mechanisms such as Statement-of-Work (SOW) contracts are being used more to manage work packets; and ensure that businesses pay for results, not time.
All this means talent managers responsible for operating a workforce find themselves having to work harder to find talent and embrace more tooling.
Talent management teams find themselves working with a rich blend of tech tools, some of which reside behind the firewall, but with an increasing majority of Software-as-a-Service apps being provided by vendors. These, inevitably, fragment data and make the data landscape significantly more difficult to protect, manage and leverage.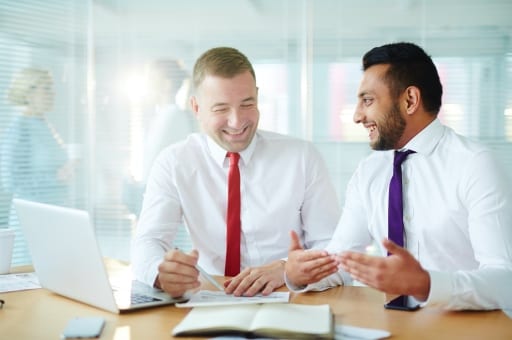 Integrating with your contingent talent partner
It's challenging enough for internal recruitment teams to cope with this process, data and technology complexity, but what happens when a business decides it makes more sense to outsource at least the contingent workforce hiring and management to a third party like Cavalier Workforce?
Why working with a contingent workforce partner makes sense
Firstly, let me point out that—for most organizations that employ more than 50 contingent workers—it does make sense to work with a partner to source talent. Here are some of the bigger reasons why.
1. It's hardly surprising but contingent workforce management companies like Cavalier Workforce manage vast talent databases, with profiles of millions of potential workers for your business. Without this knowledge, it's much harder to find the talent you need.
2. Contingent Workforce companies like Cavalier Workforce, that perform the role of a Master Vendor, offer access to a broad gamut of staffing vendors through partner programs; giving you instant access to a wider talent pool.
3. There are risks to hiring contingent workers, such as misclassification regulations, non compliance with labor and pay laws that vary from one territory to the next, and the ever threatening risk of dual employment that, only a few years ago, led to Microsoft being slapped with a huge fine for treating contractors as if they were employees.
4. Behind the scenes, companies like Cavalier Workforce operate armies of lawyers, administrators, recruiters, technicians and commercial staff possessing expert knowledge on how to source and manage contingent labor. These resources, often found in Offshore Shared Service Centres, increase economies for companies that would otherwise have to manage talent recruitment and management functions internally.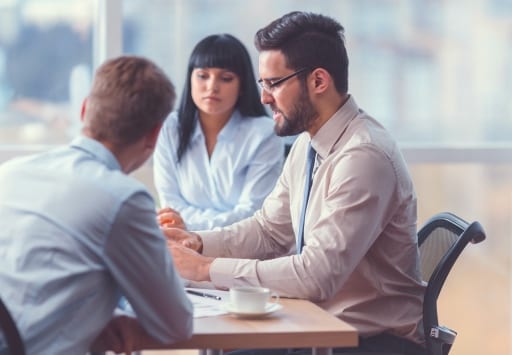 Let's say you find the right contingent workforce partner. How, then, will they dovetail their technology and operations into your business?
There are number of areas where contingent workforce management businesses can make like simpler to companies looking to outsource aspects of their operations.
The obvious categories of integration fall into the headings of Objectivity, Technology, Data, and People Culture.
Objectivity and game plan
Your provider needs to share in the commitment to achieve your outcomes. This normally is partly covered in the detail of contracts, but one should expect a regular Quarterly Business Review (QBR) to iron out ways to continuously improve outcomes, and identify areas of marginal gain that can be worked on over time.
Some contingent workforce management companies like Cavalier Workforce offer the choice to work with your existing incumbent systems, or provide their own best in class platforms. Whichever route you take, having a partner that understands technology and has its own Offshore Technology Center of Excellence means that you won't be left having to deal with difficult systems integrations by yourself. Instead, these duties can be passed on to your partner.
Data quality is the single biggest reason why projects fail in business today. When sourcing documents from systems intended for another purpose, it's not uncommon to find data is inaccurate, inconsistent, generally poor—or non existent! Smart partners will offer integration-ware to simplify data integrations (hopefully incorporating data extraction and quality management tooling). This means, you won't have to content with creating or sourcing point-to-point Application Programming Interfaces (APIs) to bind systems together.
Anyone who's ever tried to implement an HRMS system from the big players in the field like SAP and Oracle know that it's not easy to overlay new processes into an existing talent management operation. For this reason, Cavalier Workforce offers its customers the choice of 'fully outsourcing' the Contingent Workforce Management function for its customers—often working as the Employer of Record and payroll provide. Alternatively, we have a dedicated technology and transformation team we're able to parachute in to help our customers manage the transition to smarter ways of working with best-in-class tech platforms and our offshore centres.
It doesn't make sense to work with a company that operates a people culture at odds with your own. Cavalier Workforce is accustomed to working with large employers and many of the people we employ today have come from similar large corporate recruitment and talent management roles. This means, when working with our customers, we find the people involved on both sides of the fence 'get' one another.
One topic we've not covered in this article that you could argue is the most critical integration challenge of all is Change Management. More projects fail owing to poor change management than industry practitioners would care to admit. It's important that, when considering an outsourcing model for contingent workforce management, the change agenda is mapped out in advance. Additionally, it's important to establish a unified project team that includes key participants from both sides in order to maintain focus and momentum during the transition phase.