Cavalier Workforce is a diversity supplier and contingent workforce management company, with a global reach. Ours is a business oriented around a mobile, always-on world. Use of mobile-first enabling technologies means we can progress recruitments faster, speed up the paperwork, and remain always accessible to our candidates and clients.
Talent could always be found in countries around the world, but only since the advent of affordable international, and more recently the Internet, has talent become more accessible to employers regardless of their locations.
Today, it's not uncommon to jump on a conference call and find yourself talking to people who've dialled in from their kitchen, home office, or bedroom across you continents.
Modern advances in screen sharing and IP web conferencing technologies means that the office has gone virtual. This offers western world companies the realistic opportunity to employ workers located overseas and enjoy the benefits of a richer, broader talent pool— also not ignoring the advantages of cashing in on lower paying economies.
Companies like Cavalier Workforce help large enterprises to tap into this expanding talent pool through a network of global offices, providing local support for job seekers and employers. The provisioning of Employer of Record (EoR) and payroll services means that hiring businesses don't need to challenge themselves with trying to understand local labor laws, or mechanisms to source talent. Instead, the responsibility for sourcing, hiring and managing the contingent workforce falls on the partner.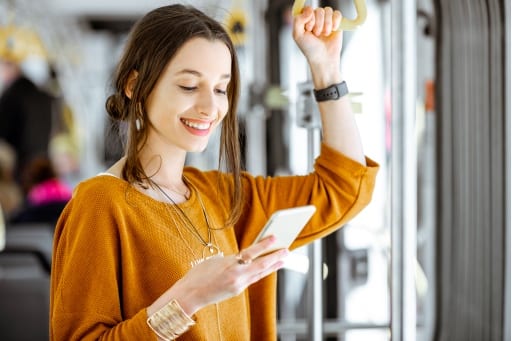 The expansion of labor markets has been further enabled by mobile telecommunications. Improvements in telecommunications infrastructure mean that bandwidths have dramatically improved over recent years, with workers being able to rely on their smart devices to work from anywhere. To example this, India and Singapore now feature in the Top 10 list of countries for 4G network access.
There are currently 3.5 billion smartphone users worldwide (Source: Statista report, 2019). Workers around the world are today more mobile because of these changes. Smartphones allow contingent workers to blend home and work life. Smartphones allow workers to respond to emails and complete forms while they're out and about.
Mobility brings with it productivity. In the experience of Cavalier Workforce recruiters, mobile enablement of Vendor Management Systems and onboarding tools has dramatically improved application completion times and time taken to complete background checks. Applicants are able to submit and sign forms digitally, using their smartphones. This means delays (while applicants travel back to their homes) are avoided.
In a digital era where talent is scarce, and likely to find alternative employment should any delays exist, the mobile enablement of systems is an important consideration.